Bio Photos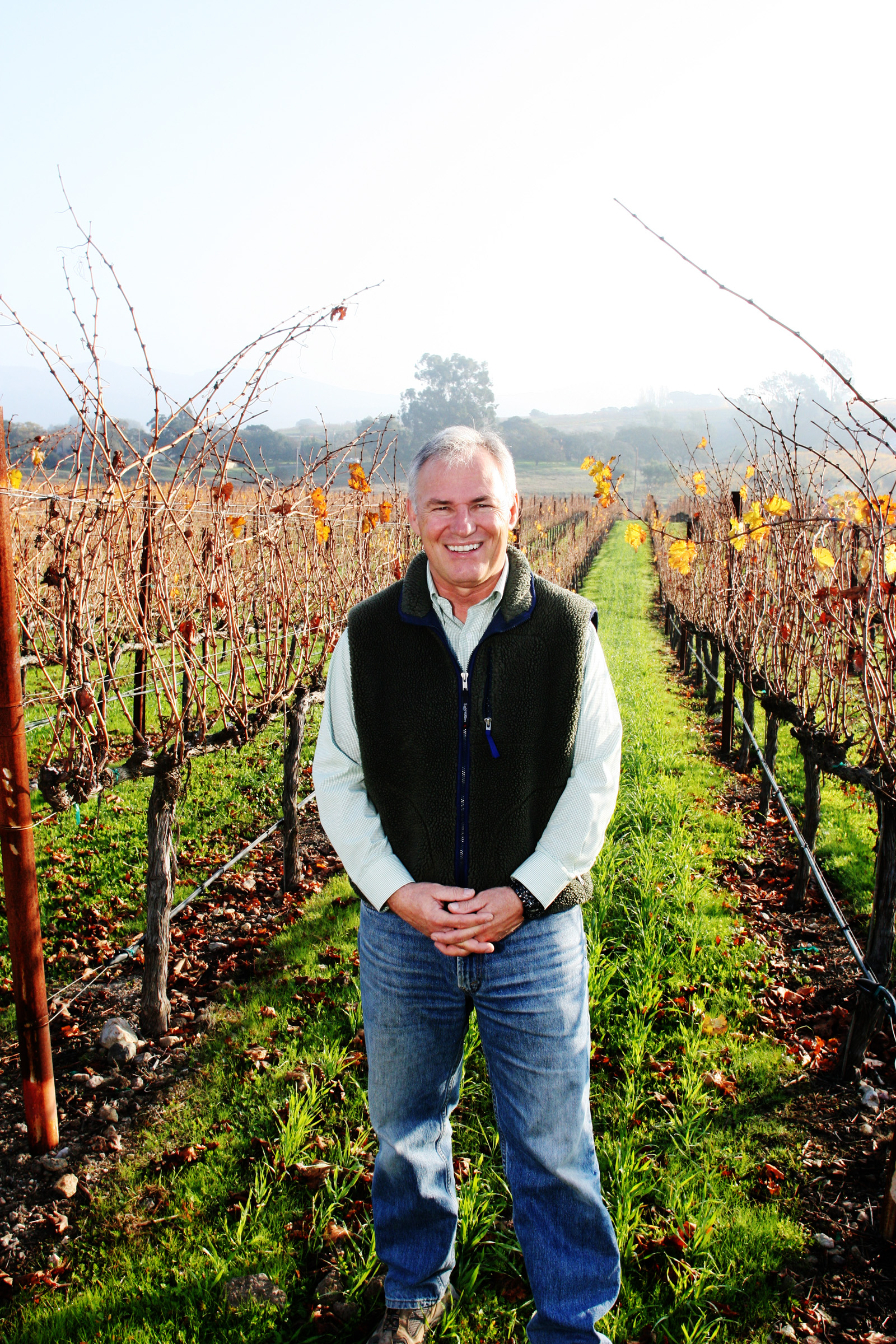 Paul Garvey
Paul was born in Duluth, Minnesota but moved to San Jose, California at an early age. While his early college studies centered on psychology, sociology and music, he eventually graduated from Chico State University in the field of Administration. Paul took a circuitous route from farming in that he started working in the Educational Division of the Singer Corporation. He spent ten years working with disadvantaged youth 16~21 years of age. Paul's last four years with Singer was in the capacity of Director of Administrative Services, overseeing several major departments and responsible for the overall budget.
In 1985 Paul relocated to the Napa Valley and under the direction of his brother Pat, at Flora Springs Wine Company, learned the nuances and idiosyncrasies of farming wine grapes. He studied viticulture at both the Santa Rosa and Napa Valley College campuses, and augmented these programs with classes at UC Davis. Paul's first experience in farming was working with Casa Verde Grapevines in Zamora, assisting with the growing and propagation of rootstocks for commercial sale.
While working with his brother, Paul had the responsibility of overseeing the fertilizer, irrigation and pesticide programs, as well as vineyard development, government regulations and reporting, budget preparation and training.
In 2009, Paul spearheaded the development of Father Mathew's Vineyard at St. Joan of Arc in Yountville. Several local vendors along with Garvey VMC donated time, services and or materials in the development of the vineyard. Once in production revenues generated from the sale of the grapes will be distributed to the needy and those that are less fortunate. Garvey Brothers VMC will donate most of the annual farming costs for this project.
Garvey Brothers VMC is truly a family owned business in that Paul's wife Lynn runs the accounting side of the business; responsible for payroll, invoicing, accounts receivable and accounts payable.
Paul is on the finance and pastoral committees at St. Joan of Arc Catholic Church, as well as lecturing twice a month. For numerous years Paul coached youth baseball and Pop Warner football and is currently coaching his daughter's basketball team. He has a love of music and has written over a hundred musical compositions. He and his wife have two children and reside in Napa.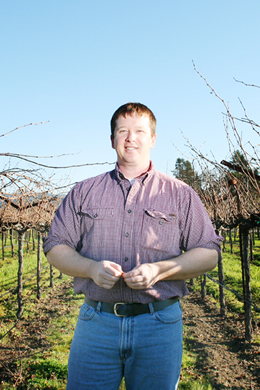 Phil Nichols - Viticulturist
With over ten years experience within the field of viticulture and pest control, Phil brings a wealth of knowledge to the team at Garvey Vineyard Management. Phil has been with the company since 2008, honing his interest and skills in integrated pest management and plant nutrition.
Phil received his Bachelor of Science degree in Fruit Science with a minor in Wine and Viticulture from Cal Poly State University, San Luis Obispo. He is also a licensed Pest Control Advisor. Phil's previous work experience included chemical sales and service at United Agri Products in Sebastopol, and viticulture work with such companies as Sonoma-Cutrer Vineyards, Sterling Vineyards, and Jack Neal and Son Vineyard Management.
Phil was born and raised in Sonoma County where he now lives with his beautiful Michelle.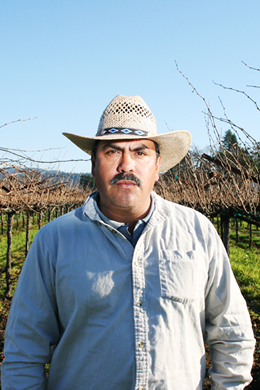 Ruben Espinoza Pena - Foreman
Ruben started with the company in 1988. He came to us from Flora Springs Wine Company with a background in all phases of the equipment operation. Ruben has a keen knowledge of vineyards and passion for his craft from the development phase to irrigation design to on-going cultural activities. As foreman he covers the northern area of the Napa Valley from Calistoga to Rutherford. Ruben has three children and lives in Napa with his wife Martina.
Javier Hernandez Pena - Foreman
Javier started with the company in 1988. He was quickly promoted to foreman because of his attention to detail, organizational skills, vineyard knowledge and ability to multi-task. His passion for the land shines through as the vineyards that he oversees are meticulous. Javier's area of responsibility is from Oakville to the southern part of Sonoma. He lives in Napa with his three children and wife Rosa.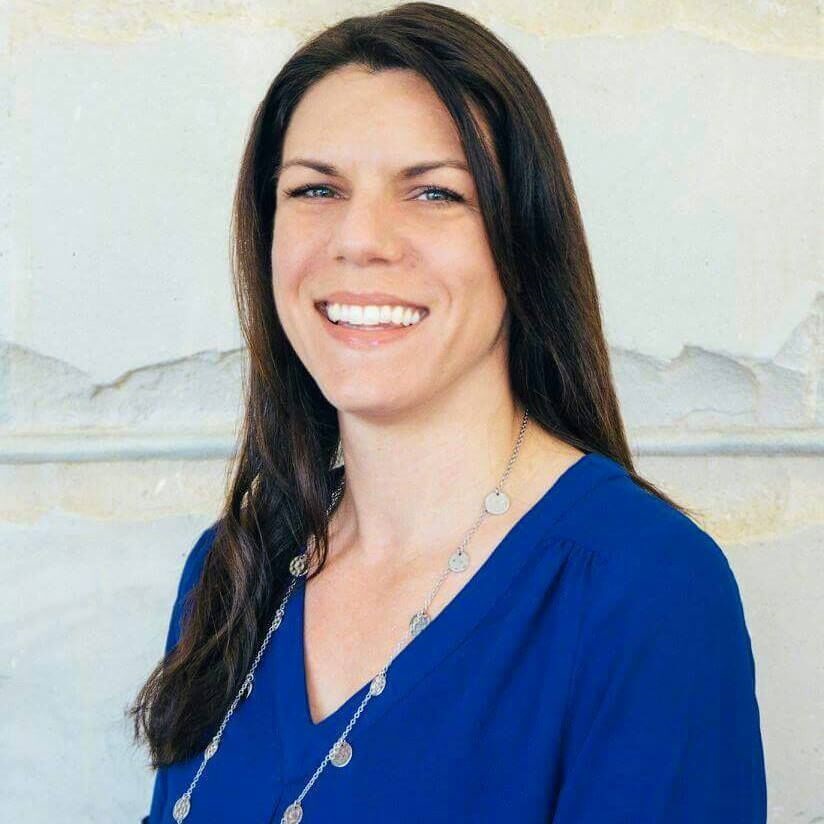 Elena Galvan - Administrative Assistant
Elena started working for the Garvey Brothers VMC in June of 2001 as a receptionist. Within a short period of time she took on many of the responsibilities of office manager and eventually assumed that role. She is a vital component to our team and continued success of our operation. Elena was born and raised in Napa where she now lives with her husband Frank.